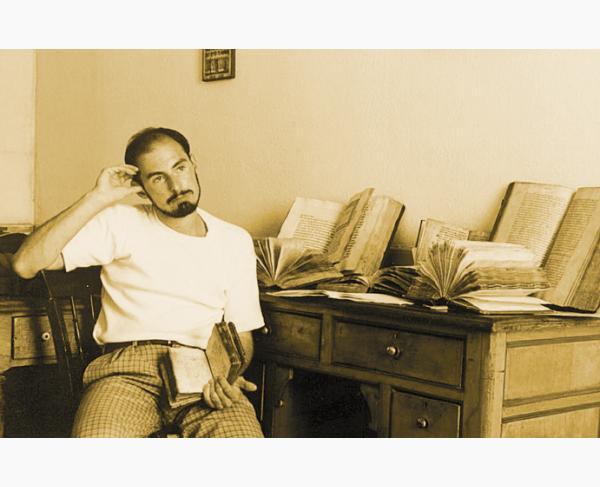 Kiril Pavlikyanov
Associate Professor of Byzantine Philology at the University of Sofia "St. Kliment Ohridski". In 1998 he obtained his Ph. D. degree in Byzantine history at the National Capodistrian University of Athens. In 1999-2000 he was awarded a fellowship at the Dumbarton Oaks Research Center of Harvard University in Washington, D.C. Since October 2001 he is a member of the Scientific Council of the Center for Slavo-Byzantine Studies "Ivan Dujčev". In 2003 he was awarded a research grant of the Alexander S. Onassis Public Benefit Foundation for a specialized research in Byzantine history in Athens. Since October 2004 he holds the title of Doctor Habilitatus in Byzantine History (equal to the French doctorat d' état). His most important studies and monographs connected with the documentary heritage of Mount Athos are:
«The Medieval Aristocracy on Mount Athos», Monumenta Slavico-Byzantina et Mediaevalia Europensia, vol. XV, Sofia 2001.
«Σλάβοι μοναχοὶ στὸ Ἅγιον Ὄρος ἀπὸ τὸν Ι' ὣς τὸν ΙΖ' αἰῶνα», Thessalonica 2002.
«The Athonite Monastery of Simonopetra in the Early 19th Century - the Archive Evidence» (in the periodical Études Balkaniques 38/3), Sofia 2002.
«История на българския светогорски манастир Зограф от 980 до 1804 г. - History of the Bulgarian Athonite Monastery of Zographou from 980 to 1804», Sofia 2005.
«Ἡ δομὴ τοῦ ἀρχείου τῆς ἀθωνικῆς μονῆς Σίμωνος Πέτρας ἀπὸ τὸ 1809 μέχρι τὰ μέσα τοῦ εἰκοστοῦ αἰώνα» (in the volume Τέχνη γραμματική. Сборник изследвания в чест на Стойна Пороманска), Велико Търново 2005.