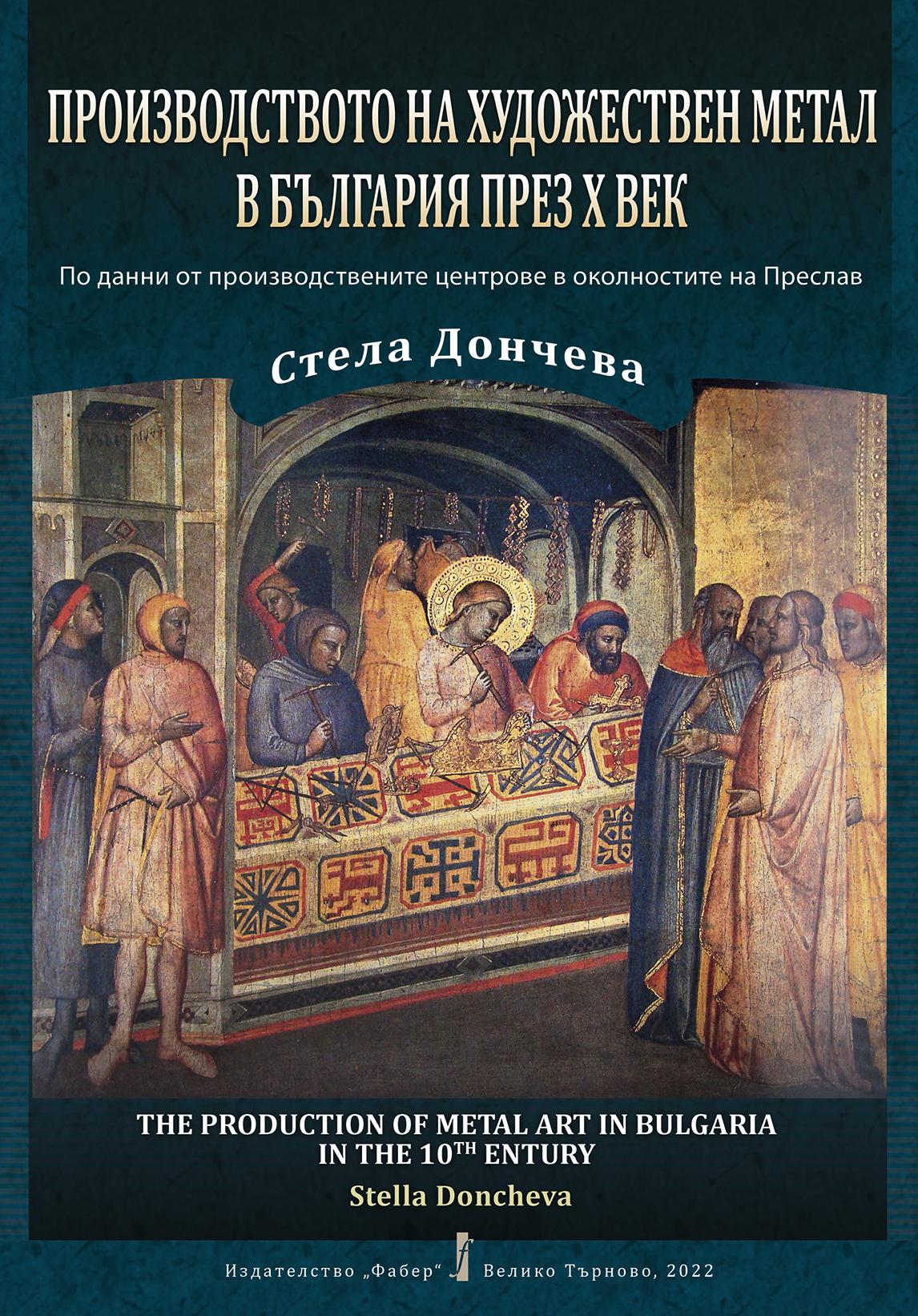 Product is not available.
The discovery of 10th century metallurgical workshops in the vicinity of the capital of Preslav – near the villages of Novosel, municipality of Shumen, Zlatar, municipality of Preslav and Nadarevo, municipality of Targovishte, gave a new trend in the archaeology of medieval Bulgaria. The investigations made in the sites helped to clarify certain controversial issues connected to the place and role of a large number of metal items found by archaeologists or donated to museums in the past two decades. The jewelry production was reconstructed based on the analysis of the productions of the craftsmen and the numerous finds resulted from the production, found on the place of the buildings and settlements.
A total of 2200 artefacts have been found so far on all sites. Most of them are metal items, such as belt decorations: mounts, strap ends, buckles; cult objects: crosses and medallions; jewelry: rings and earrings; single and double sided stamps.
The main features for the definition of metalworking centres include a significant local concentration of metal finds and especially foundry tools – moulds, crucibles, specific tools, and unfinished products, jewelry tools and various products, which testify to the existence and use of a complete technological cycle of production. The remains of equipment that was used to produce high temperatures, such as furnaces and hearths as well as industrial waste, are important. All these artifacts are a reliable marker for the presence of production activity. The ceramics and coins that were found there (folles of Leo VI (866-912), Romanos I Lekapenos (920-944), Constantine VII and Romanos II (945-950) define activity of metallurgical workshops in the 10th century AD.
| | |
| --- | --- |
| Genre | History / Archaeology |
| Pages | 1100 pages |
| Size | 21 x 29 cm |
| Cover | hard cover |
| Language | Bulgarian and English |