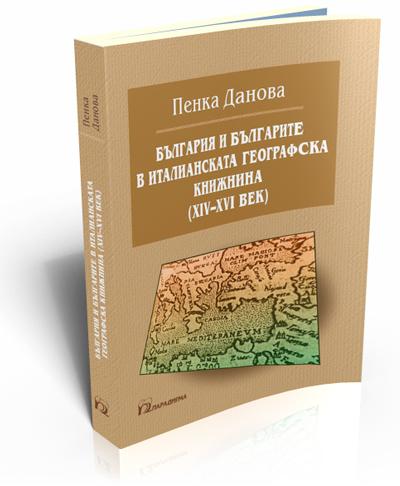 Bulgaria and Bulgarians in 14-th-16-th century Italian Geographical Writings
ISBN: 978-954-326-131-4
Product is not available.
In the second half of the 13th and in the 14th century the geographical notion of Bulgaria and Bulgarians gradually began to creep in medieval Italian geographical maps and encyclopaedias. This followed the trends of development of geographical
knowledge about Europe as a whole and about the Balkan Peninsula in particular. One should mention the fact that for the scholars of those times geography was not a science in the contemporary sense, i.e. an assembly of truths about the form and dimensions of the Earth, the location and boundaries of continents, the climate, landscape, population and so on derived through experience. In the writings of prevalently geographical character, erudites followed, by copying or editing, what had already been written on these matters by their predecessors or by ancient authors. The texts in which one can find roads and routes followed by crusaders or pilgrims, i.e. such that are based on direct experience of reality and do not rely on ancient authority or that of the Church Fathers, are quite few (Jacopone da Todi). That is why in the descriptions of Europe and the Balkan Peninsula one more frequently finds information taken from Pliny, Pomponius Mela, Gaius Julius Solinus, Vincent of Beauvais and other authors and compilers, rather than such reflecting the
condition of lands and peoples at the particular time.
| | |
| --- | --- |
| Genre | History / Archaeology, Sociology / Politology, Geography / Guides, Culturology |
| Size | 17 x 24 cm |
| Pages | 454 pages |
| Cover | paperback |
| Language | Bulgarian |