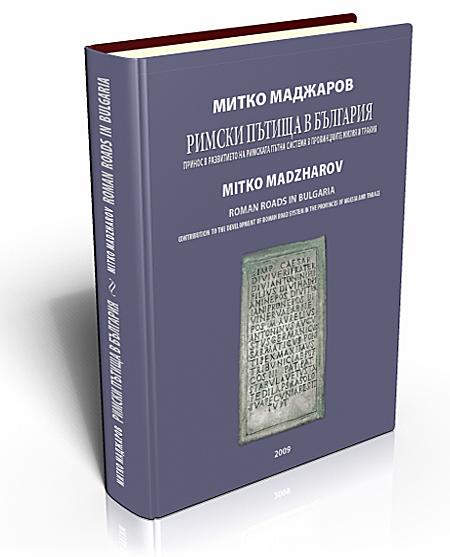 Roman Roads in Bulgaria
ISBN: 978-954-400-167-4
Product is not available.
CONTRIBUTION TO THE DEVELOPMENT OF ROMAN ROAD SYSTEM IN THE PROVINCES OF MOESIA AND THRACE
This work represents a generalized analysis of the issues connected with the development of Roman road construction in today's Bulgarian borders which is a significant moment from the development of the general Balkan Roman road system. Author's research work includes a continuous period of time during which he performed personally research of several Roman roads on the territory of the Republic of Bulgaria. His long systematic research work on the issues of Roman road system in Europe and the Balkans allow him to present in the book several important issues of the Roman and Early Byzantine road construction.
Classifications is made of the Roman roads laid out across the Balkan provinces and are distinguished six stages in the development of the general Balkan Roman road system. The main elements of Roman road construction are reviewed (laying out of roads, building engineer and protective installations, construction of different types of roadside stations).
On the basis of the proposed classification about the Roman roads are reviewed in greater detail those which were of considerable significance for the development of social-economic and cultural processes in the Balkan Roman provinces.
| | |
| --- | --- |
| Genre | History / Archaeology |
| Size | 21 x 29 cm |
| Pages | 344 pages |
| Cover | hard cover |
| Language | Bulgarian and English |