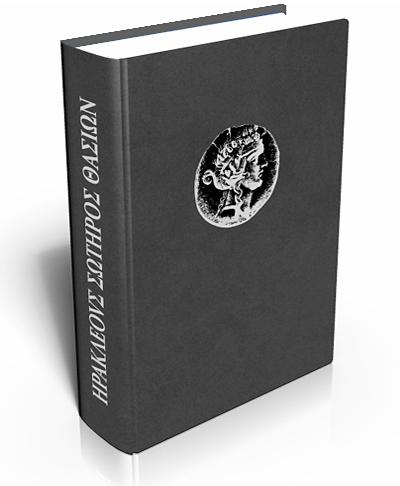 HPAKΛEOYΣ ΣΩTHPOΣ ΘAΣIΩN
ISBN: 978-954-400-717-1
Product is not available.

All comments

(0)
Studies in honour of Ilya Prokopov for his 60th birthday – from his friends and pupils
Еditors: E. Paunov, S. Filipova

The volume contains 47 contributions from distinguished scholars like M. H. Crawford, F. de Callatay, D. MacDonald, K. Liampi, C. Lorber, C. Marinescu, Y. Touratsoglou, S. Kremydi, D. Ujes-Morgan and many others, as well as from a number of younger students in ancient and medieval numismatics.
Essays cover a vast variety of topics – 33 of them are devoted to numismatic studies (with an emphasis on Hellenistic and Roman coinages) and 14 – to the archaeology and ancient history of the Balkans.
| | |
| --- | --- |
| Genre | History / Archaeology |
| Size | 21 x 29 cm |
| Pages | 912 pages |
| Cover | hard cover |
| Language | Bulgarian |
Other Books You May Enjoy